I work with the version 20.04.12 on Windows 10
What I've got: Multiple copies of one clip in the playlist (with different durations) all called with different names. What I need: Open the project on (many) other computers (educational setting). My problem: After reallocation of the video file clip names disappear (durations are still correct). Is there any solution? Thanks in advance!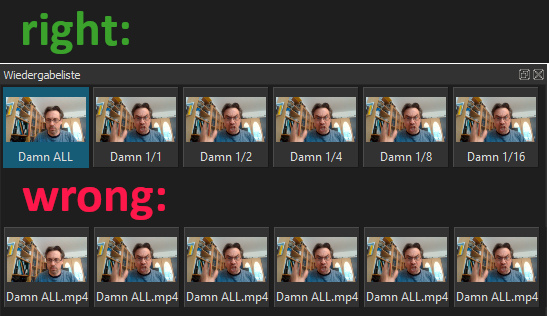 … I did a further research and it seems that my problem depends with the "absolute vs. relative paths/links" issue… Is there any possibility to save a ShotCut project and/or to get an access to a file in the "relative" way?