Hi folks,
I just made this quick tutorial - how to make what I have called a "Circle-burst" transition. It makes use of a filter set file I made - (but in truth its not really a filter-SET because it only features one filter - a crop rectangle filter which I have keyramed so it goes from 0% to 100% in 9 frames). Even so, it makes the process really easy.
Its made for a 1920 x 1080 video at 30 fps.
Tutorial (no commentary):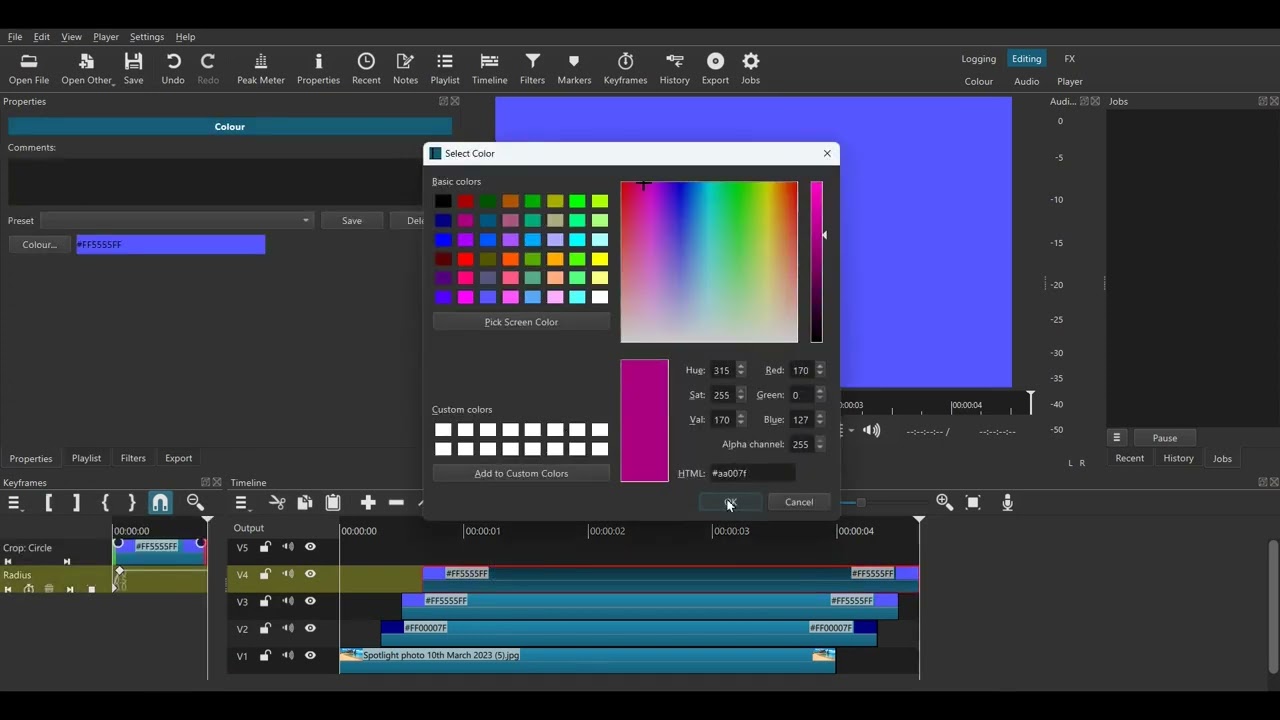 Fitter-set file:
JR-Circle-burst-transition-01.zip (533 Bytes)
(NB in the video the filter set is called circle-burst-01; since making the tutorial I re-named it JR-circle-burst-transition-01, for better identification by users).
PS the music to the tutorial is my own composition, sequenced by me in Cubase. If anyone woud like to use it fo their own videos/ tutorials etc, feel free - totally copyright-free, in the spirit of goodwill. If you want the whole track, please shout.
PPS of course, you may change the colours of the bursting circles as you wish, and/or also add more if you'd like by adding more tracks…