Dear All,
I just switched to Shotcut, and i'm really impressed about its functionallity and ease of use.
I cutted and composed several small clips from my action cam (Xiaomi YI). After i exporting the resolution is 1920x1080, which is the same aspect ratio than the source files. But the video itself is very small, the rest is covered by a black frame. I tried to import and export without any manipulations, but the result remains. small video with a huge black frame. The Screenshot was taken in Full-Size-Mode in VLC
I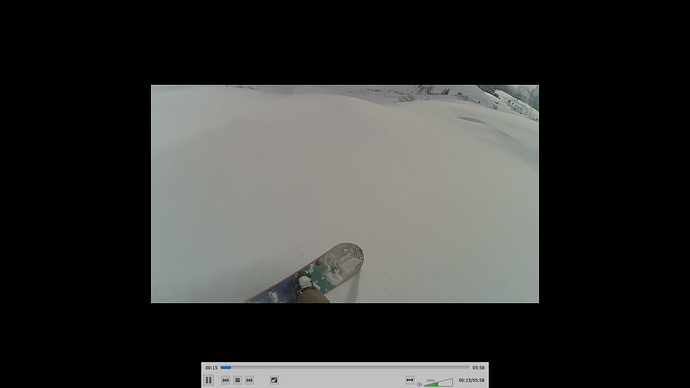 Thanks in advance for your help and suggestions.