OP system: Windows 10
Shotcut version: 22.04.25
Context: I was trying to show some images over a wooden background.
Problem: For a specific video track, the background is black. Therefore, the wooden background doesn't show.
Details:
On the first picture, you can see on the track V3 that I have an image with three filters in front of a wooden background. Everything works as intended.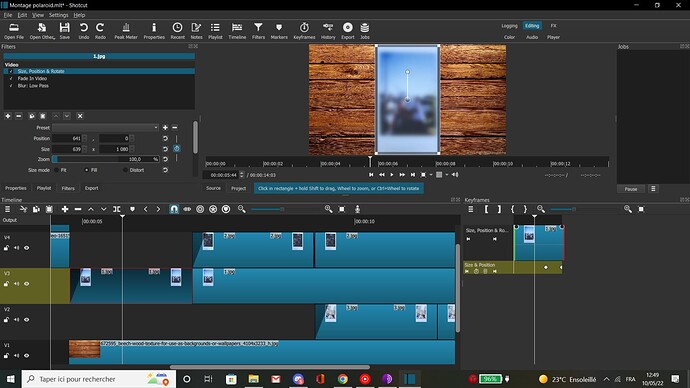 On the second picture, however, for some reasons, the background is black.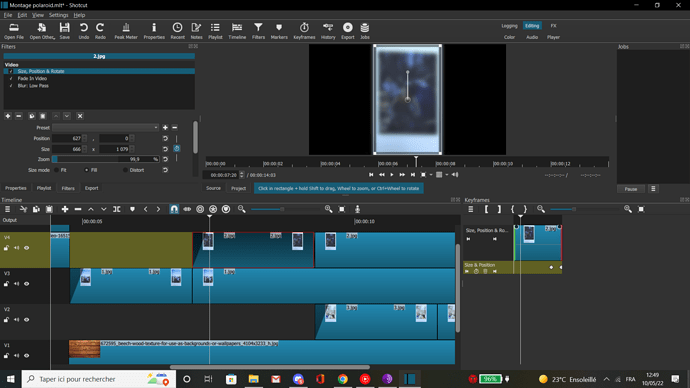 Now, if I take the same image selected on the track V4 and I move it on the track V2, as shown in the third and last image, we can see the wooden background.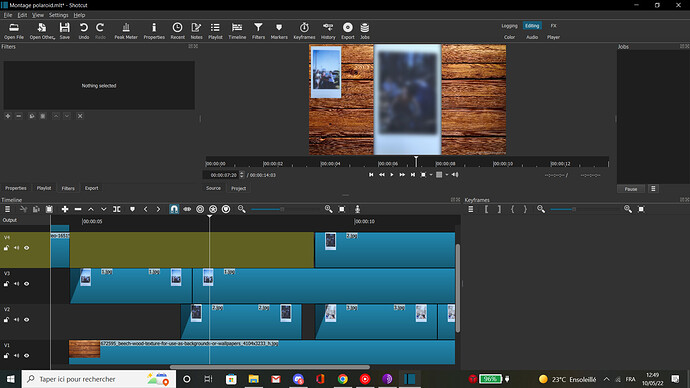 This doesn't make any sense. It's like the track V4 is acting differently than the track V2. This doesn't have to do with the actual image, nor the filters, because if I simply move the image from V4 to V2, the wooden background appears as shown before. This really has to do with the video track V4. I have restarted the app and tried to delete every other video/image on the track V4, but it didn't do anything.