I have the same problem as Static background image not showing …. I could not succeed by following sauron's solution.
My V1 channel has a static background image
The V2 channel has Rich text filter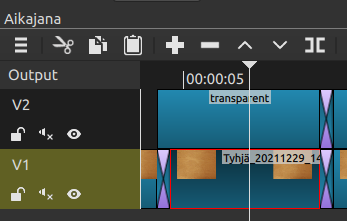 The preview looks fine, but when the video is exported, the background is replaced with white color. The export is done using default settings.
I am running Shotcut version 22.04.25 and Ubuntu 20.04.4 LTS.