I've always noticed that the audio representation on the timeline is rather blocky.
Been ok with it up to now as mostly cut news related clips.
However, just got a few music video type clips to do and finding it very difficult to cut on the beat due to this blockiness.
Any chance of making it more similar to Audacity for example?
Where the envelope is not filled in and symmetrical , like so: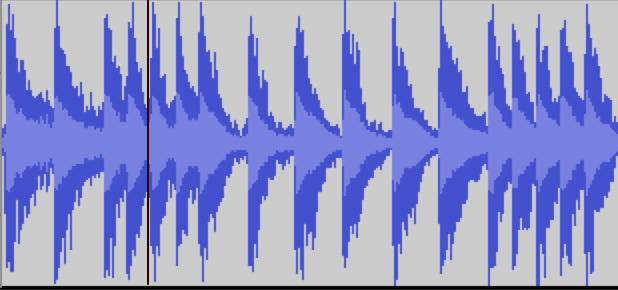 Whereas the same audio in Shotcut looks like this: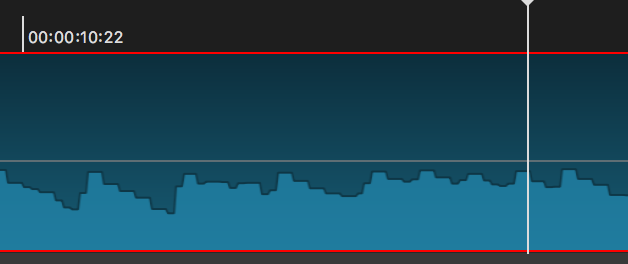 And zoomed in, (the highlighted grey area represents one frame duration at 25fps)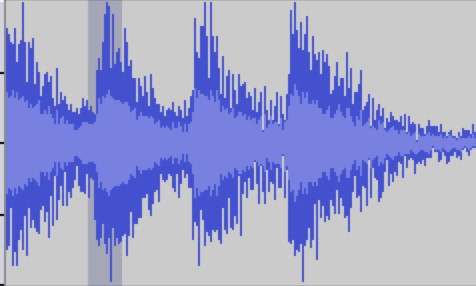 On Shotcut (red vertical lines represent next and previous frames)