HI,
I have a lot of external noise in some clips, so I want to export audio of the clip to remove the noise in audacity.
To my surprise I can no longer see the option to export audio!
Here is the screenshot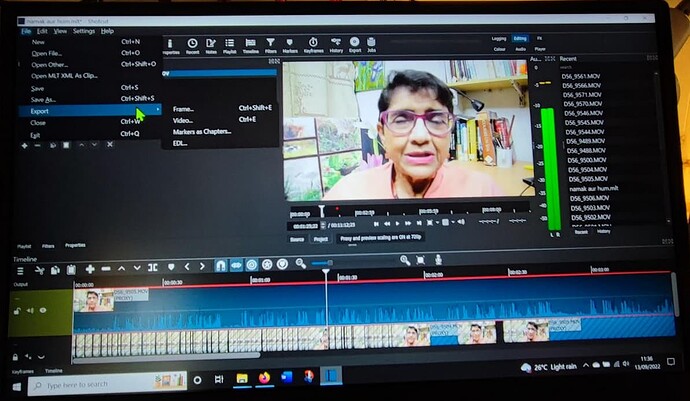 I have a i7 windows 10 asus laptop with nvidia rtx 3060 gpu.
I recently reset my laptop. To check if there is a problem with my laptop, I downloaded an older version that had worked well, and installed it.
I now find that even in that version the advanced export option has disappeared.
So I went back to ensure that all asus and nvidia drivers were installled, and also installed, which they are.
Obviously, some driver somewhere is the problem. Any suggestions? I am deserate.
Regards
Sugnadha JOhar
Have things changed in this version?
Regards
Sugandha Johar