Hi,
I'm sharing this video only to discuss / share the tech side of things…
Video starts with Cinematic title with size Positions & Rotate. It was a challenge to make it work… but I was happy on the 2nd attempt…
Once more I used straight cuts on most of the video… Soundtrack helped me a lot!
Transition using Hue/Lightness/Saturation around 35 secs, 1:47 min, 2:38, 2:42:12, 2:55 and 03:05 (with fade to black). This worked pretty well with the soundtrack.
Blend mode filters (Screen) from around 2:39 to 2:55
Colour Grading filters were also used…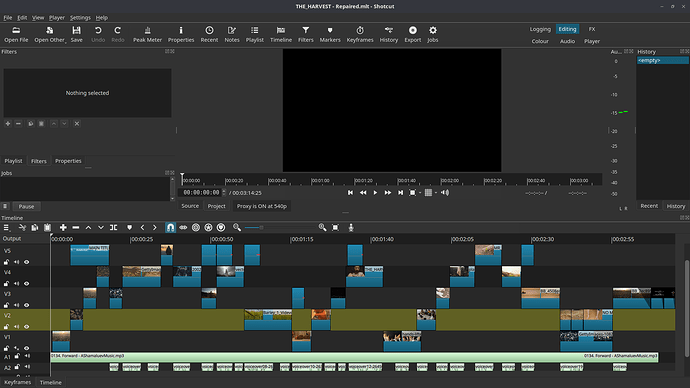 I am very happy with the result. Again, Shotcut was stable as a rock.
Thanks to all who are developing and maintaining Shotcut.