Hello again fellow Shotcutters,
AJ here with another Made with Shotcut video. I've had this idea sitting on my laptop for some time now. I finally had some time to work on it so here it is: Pro Wrestling Vocal Cover x "American Badass" x AVENUENIGHTS [The Undertaker]"
In Shotcut, I tend to work backwards. For this one, I created 3 project files. The first project file houses all of the overlay effects along with some custom graphics I made for the bridge of the song.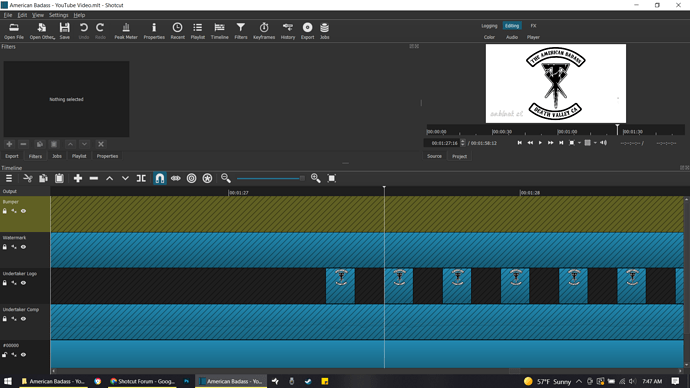 The second project file, is for edited clips of The Undertaker and the American flag treatment. I'm using Filter Mask:Simple Shape for the American flag bottom overlay.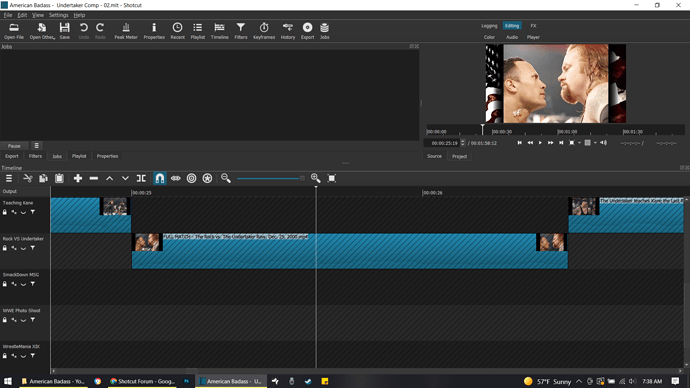 Finally, the third project file is where all the rendered video files live along with the intro and outro for the final cut. In addition, I made two other project files for rendering the final video to Twitter and Instagram resolution requirements.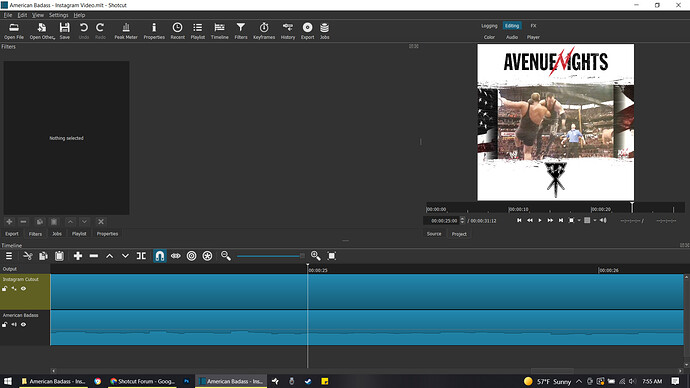 Overall, I'm very happy with how this one came out.
If any of you fellow Shotcutters have questions about Shotcut or want to collab on future YT projects - feel free to say "Hi." Thanks for watching and keep on Shotcutting!
X A X