Using Windows 10 by the way.
I just downloaded the Glaxnimate update and when opening up Shotcut again, all the menus are super zoomed in.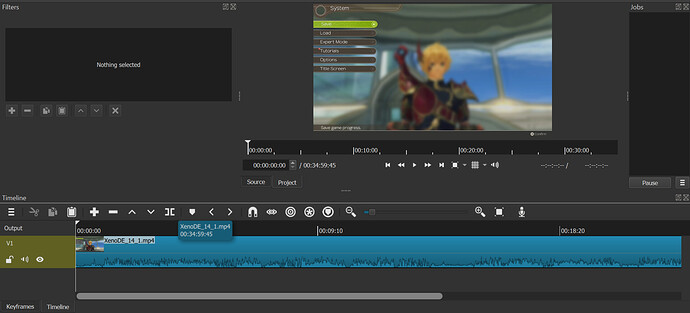 As seen in screenshot above, timeline is taking up way too much space compared to preview.
My main problem is that the preview is too small. I try to drag the preview down (which should also make the timeline smaller) but it doesn't let me drag it down any further than shown in the screenshot.
I tried shortening the height of the tracks but that doesn't let me drag the preview farther down either. This isn't just with the timeline though. Even the pop-up showing that shotcut is opening is larger than usual.
Is there some way to just decrease the scale of the menus? Or alternatively, a way to let me drag the timeline lower to make the preview larger?
Sorry if this has been asked before, I couldn't find anything about this and I'm still really new to all of this.