What is your operating system?
Windows 10
What is your Shotcut version (see Help > About Shotcut)?
23.06.14
Can you repeat the problem? If so, what are the steps?
(Please be specific and use the names as seen in Shotcut, preferably English. Include a screenshot or screen recording if you can. Also, you can attach logs from either View > Application Log or right-click a job and choose View Log.)
I have exported a MP3-File with shotcut which is 2:45 Minutes long. And if I import this file into another Video Project in Shotcut this Audio-File is only 01:22 Minutes long. Where is the rest of the file?
The original Audio-File: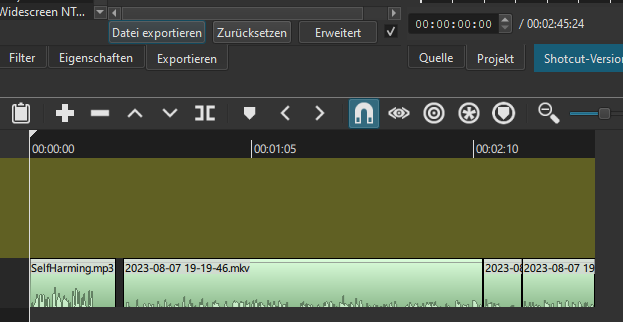 And the "cut" Audio-File directly after importing and without editing: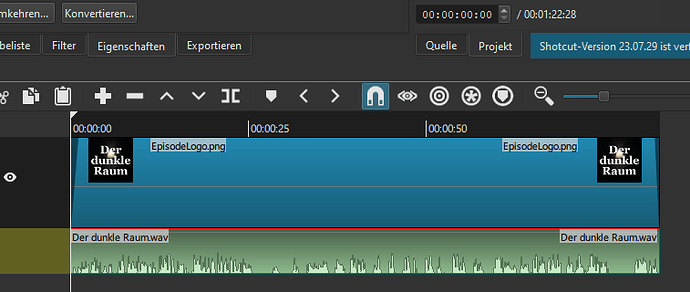 "Resolution"/Work-Around:
I CAN in fact "fix this by setting the exact length of the Audio-File in the Audio-Tab of the Track then it seems to work fine but only after this "fix" and Wave-Visuals are not calculated for this one. And this feels a bit like hacking and I dont know how "safe" this is.