Is it possible to:
get a voice in the marker menu (right click menu), called "Quick Export", in order to get the export page with already pre-selected the MARKER we are using instead of "timeline", and then proceed with export of the cut of the video.


Can the layout dimensions be saved into the project file, in order that if I have many tracks in a project, every time I open that project I have not to adjust the visibility of the tracks?


Ripple , ripple all task and ripple markers: When I have to make transitions between clips, I need to click all 3 buttons above. Can be added a checkbox that select or deselect all the 3 boxes? I do this a huge huge amount of time… photo 3


When I play a preview of a "stabilized" and video filtered clip, I get very low low performance that cannot let me see If the scene is ok. I gain bad performance even using 720p rendering (F6/7/8/9). So, Can you add a function at level of Entire Track → right click → edit , to DISABLE/ENABLE all stabilization, and another function to DISABLE/ENABLE any VIDEO filter of every clip of the entire timeline, limited to that track ? So I would get a better performance playing the preview.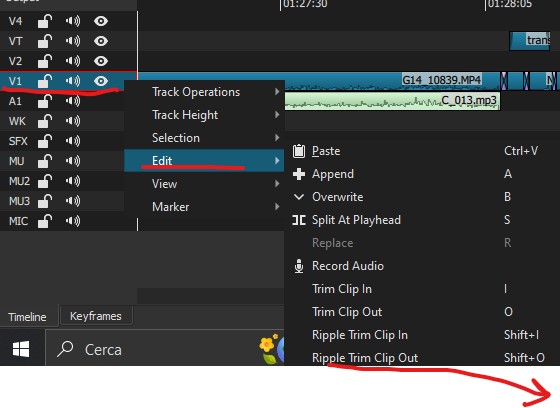 thank you in advance.