I manually created this directory in Windows. D:/test005 with nothing in it.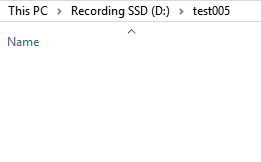 The project name: Hi Mom
Hi Mom.mlt (3.6 KB)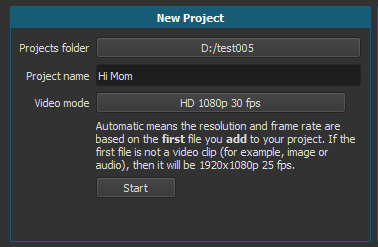 Creates the directory D:/test005/Hi Mom
Not sure why this happens. I actually love this idea, and please don't change this.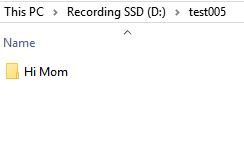 After I work on the Hi Mom project, save the MLT :

Exit and open Shotcut back up, click the file name in the Recent Project (either top, or right recent window) and you're greeted with this auto recovery dialog box.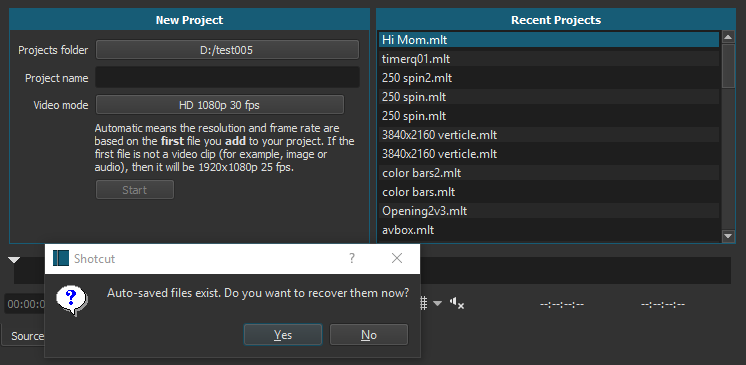 Appears to be directly linked to not picking the proper project folder in the New Project folder. In Version 18.09.16 I can pick from the recents, any mlt save, and it opens fine.
You have to manually set the exact project folder to open that specific mlt with this UI.
With the UI as it is now, and if I have source material I want to have in the same folder with the mlt, I have to first create the project with Shotcut, then open that sub folder in windows (or other OS's) and put all of the sources in that folder.
On a side note, perhaps a suggestion:
I know UI text is precious real estate, but perhaps warn the user that a sub folder is going to be created for the project.