(My Shotcut version 23.06.14 installed on Windows 10)
First of all, I would like to apologize for having to use the Google translator, as my English is unfortunately only rudimentary.
Hello everyone.
Since I am absolutely new here and a beginner regarding shotcut, I would like to ask you to help me with the following question:
In many YouTube videos, sliders (e.g. filter: mask: simple form) are displayed with percentages (see screenshot), instead of as in my installation on the notebook.
Here is a screenshot of both using the filter: Mask: simple shape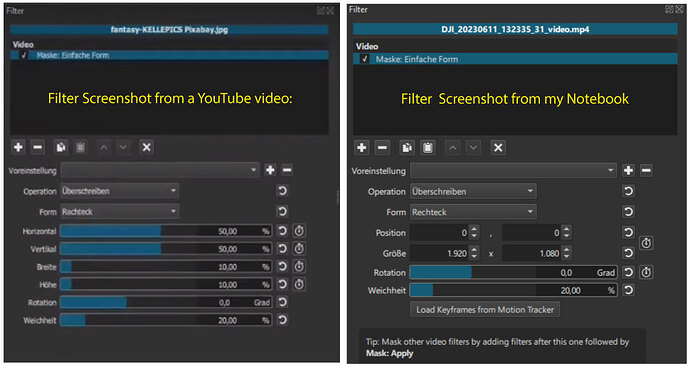 I've been searching like crazy here and on google for an answer and just can't get any further.
Ask:
Does this have something to do with a setting within Shotcut or is it my notebook?
It would be really nice if you could help me here.
Thank you in advance and best regards
DWCore