My newest video!
And how sure that I'm hard again with the name …
In the end it became "Trusted Time".
I really suggest taking your time … and watching the entire video (08:12min.) because it is evolving.
Please enjoy with a Trusted Time .
BTW: This is how the video looks in Shotcut: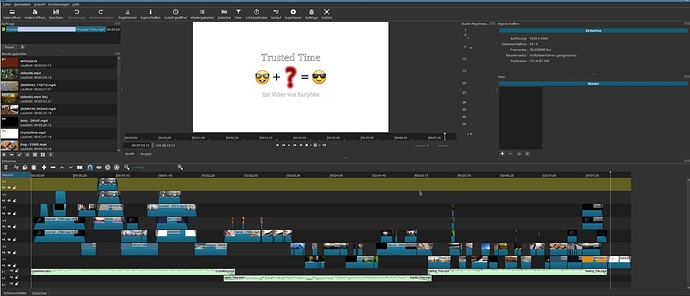 PS: This is the best thing my computer has to offer at the moment.
Once, when exporting, it even ran "out of memory". And I already have 16 GB.
We, me and my computer
, do our best!
'Til then…