Hi guys I am having problems with my transitions and only happens on certain video files.
I am making a series of drawing video tutorials and I am removing the parts of the video where I am rubbing out mistakes and so I am making transitions between these parts of the drawing. I am finding though that on certain video files the transitions fades (gets darker) slightly which is really frustrating, this doesn't happen on all the videos but only certain ones, below is an example
Before transition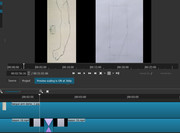 During transition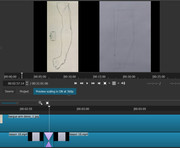 After transition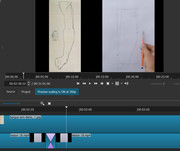 If anyone has any ideas that would be great!