Hi guys,
i start work with shotcut last week. And i must say that the software is absolutely great for a free software!
Currently i´m working with my first video and many things and options are logicaly and self explanatory.
Since yesterday i have one little problem. The problem looks for me like a bug, but the time before yesterday the software didn´t this bug. Thats way i think it could be a usibility problem from me. I tryed to find some information in the forum and faq´s but i didn´t find anything.
Concrete i´m speaking about the transitions between the video clips. Before yesterday i could see normal transition. The videos fused with each other. Now i can just see a black background and square zero numbers. I tryed to export the video, but after export i have the same problem.
Maybe somebady can help me?
Here is a screenshot: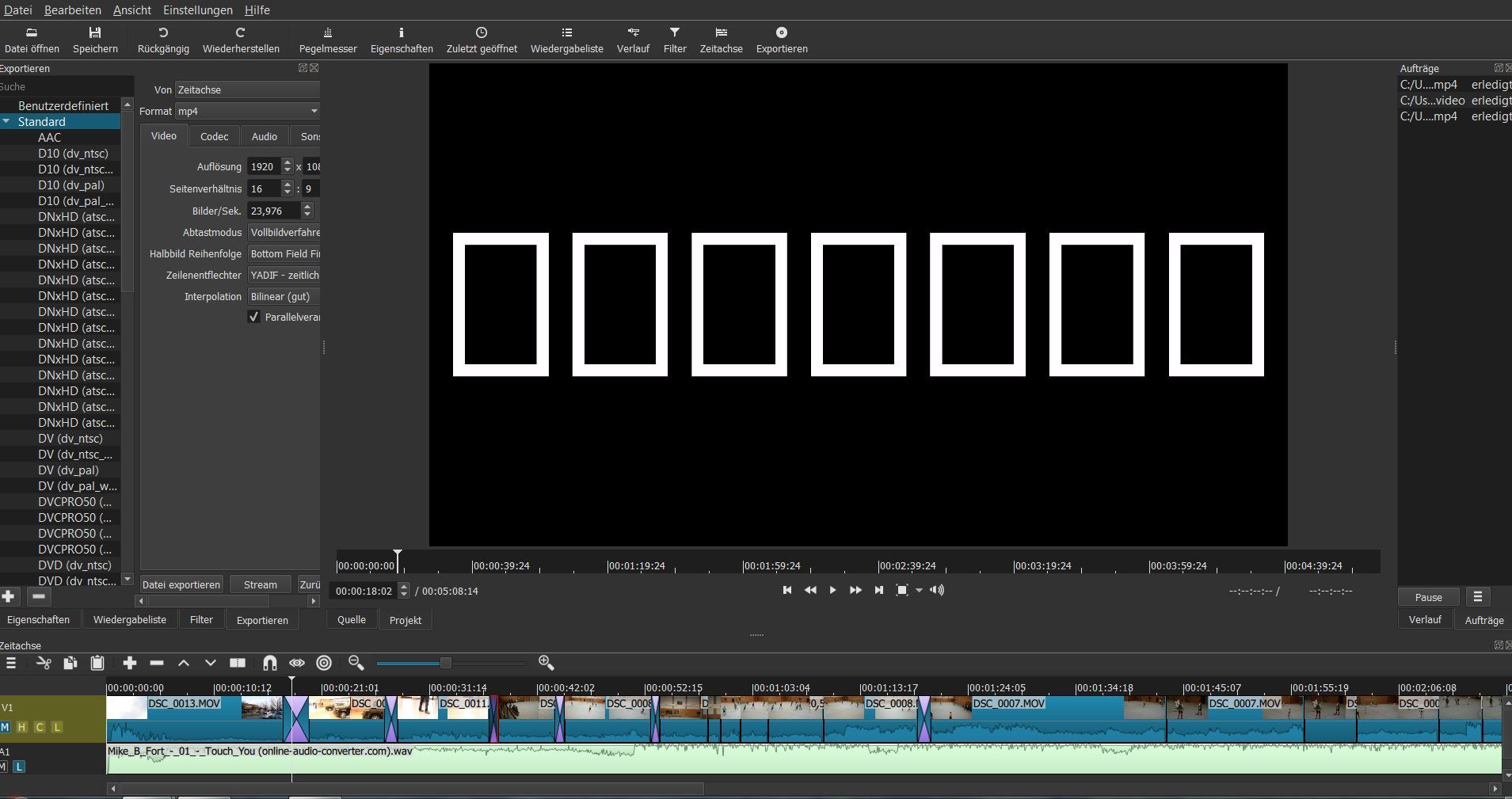 Greetings from Germany
P.S. My english is not the best, i know