A few things about Text:Rich which I found strange. Not sure whether these are bugs - I may be missing something.
Copy some text from the internet. I tested with a) sample text from the BBC News site, b) text from a post on this forum and c) text from Wikipedia.

Paste the text into a Text:Rich filter applied to a transparent clip.

Two things I noticed: 1) the font size comes up as zero, 2) the text has a white background.

I increased the font size using the top menu field. Works OK.

However I can't seem to find a way to make the white text background transparent, or change text colour.

Paste the text into Notepad. Then copy from there and re-paste into Text:Rich. Text appears as expected - ie with a font size and also with a transparent background.
Is this expected behaviour or a bug?
Screenshot :Top text = copied from Wikipedia; Bottom text = pasted into Notepad, copied, pasted into Text:Rich, font colour changed to green.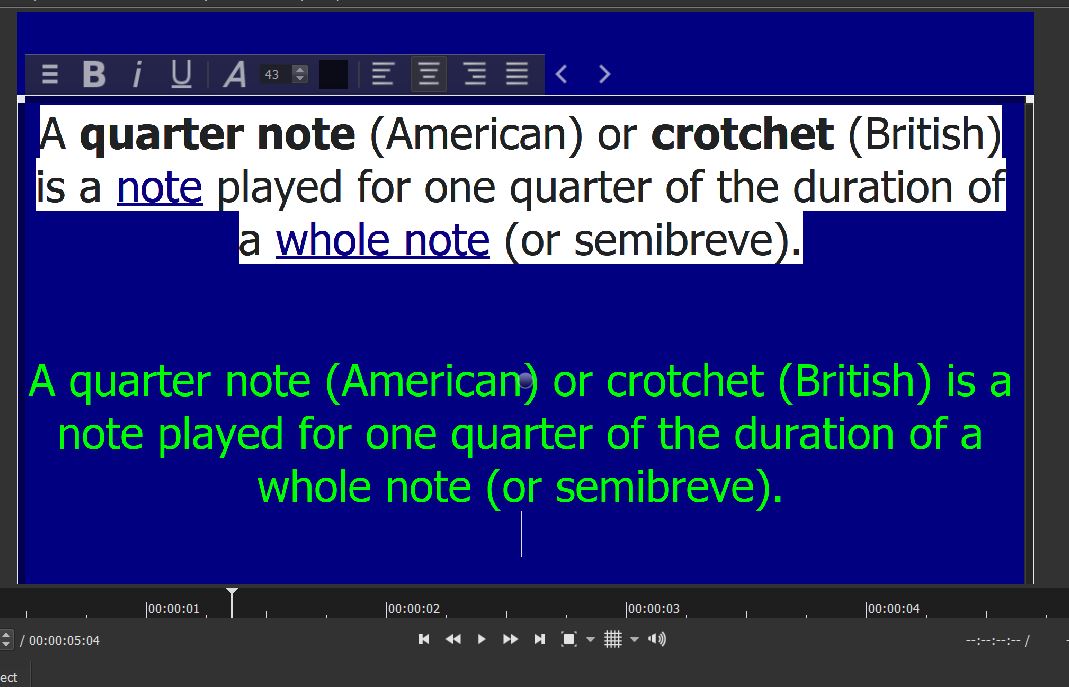 Windows 10
Version 20.09.13