What is your operating system?
Windows 10
What is your Shotcut version (see Help > About Shotcut)? Is it 32-bit?
21.08.29
Can you repeat the problem? If so, what are the steps?
(Please be specific and use the names as seen in Shotcut, preferably English. Include a screenshot or screen recording if you can. Also, you can attach logs from either View > Application Log or right-click a job and choose View Log.)
Have 1 clip on the timeline
Split the clip in at least 2 sections.
Apply Text:Rich Filters (I actually copy/pasted from clip 1 to clip 2).
When the clip is selected, the VUI shows.
Move playhead to the 2nd clip.
Both Rich text filters show in the preview.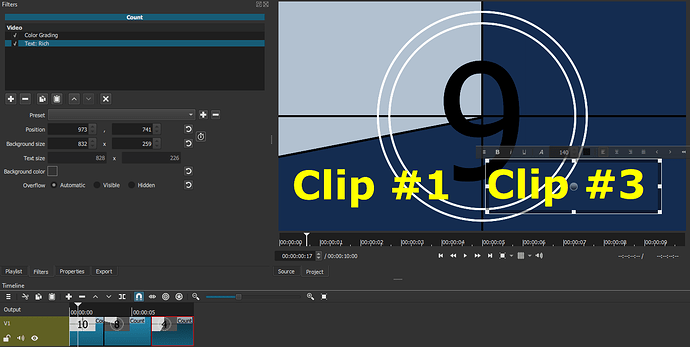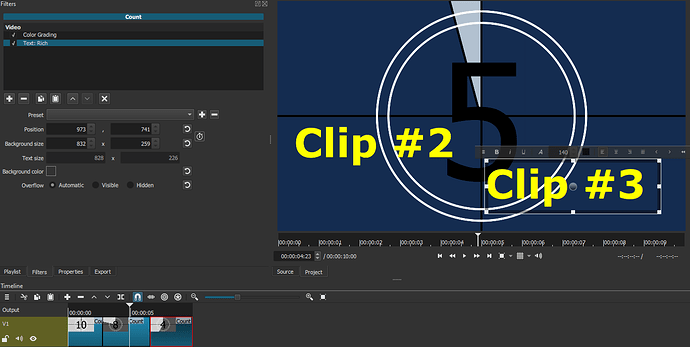 This will happen each time the clip is selected with Text:Rich in the top most filter position.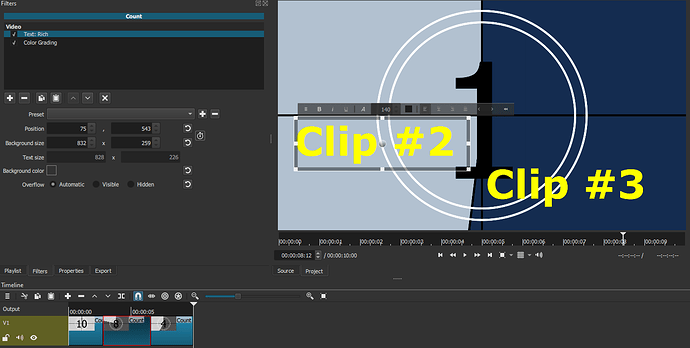 Source MLT
Rich Text VUI.mlt (11.3 KB)