Hello,
I'm using release 18.01.02 on Wndows, and have a few newbie questions:
After adding multiple parts in the Playlist from a footage, I'd like to encode/export each part into its own file. Right-clicking displays no Export option, only "Goto, Insert Cut, Open as Clip, Remove."

Can Shotcut display frame numbers instead of HH:MM:SS:xx ?

How to cancel a selection in the Player?

How to increase the details in the timebar in the player? By default, it shows 0/20/40

In the Player, J works for rewind, but L only plays the video, ie. L = space. Why is that?

In the Player, what are Seek Next/Previous Edit?
Seek Next Edit: Alt+Right
Seek Previous Edit: Alt+Left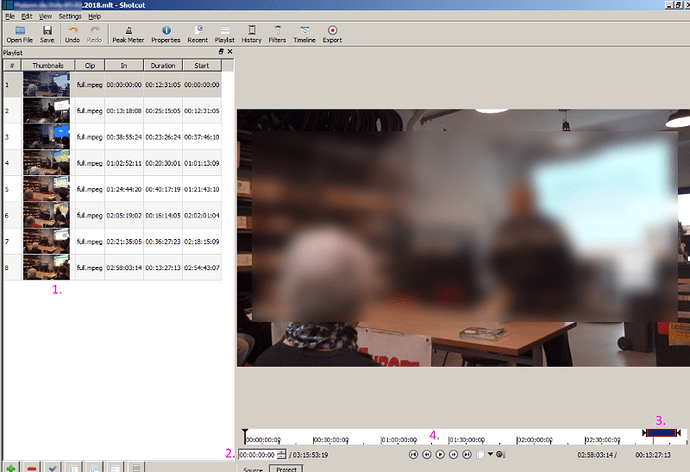 Thank you.