a) How do I set these two Video Filter options to always "Enabled" or "Checked" ?
"Adjust opacity instead of fade with black"
Fade In Video
Fade Out Video
The "Set as default" button does not save these settings for some unknown reason.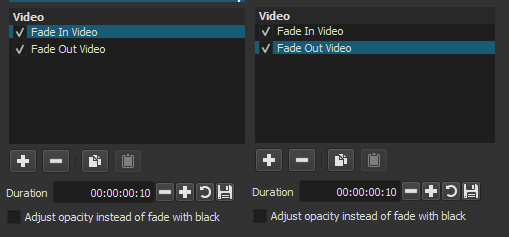 .
b) How do I set the default "Quality" setting to 99% instead of 59% ?
Adding a Custom Encode Profile does not save the Quality setting which reverts to 59%.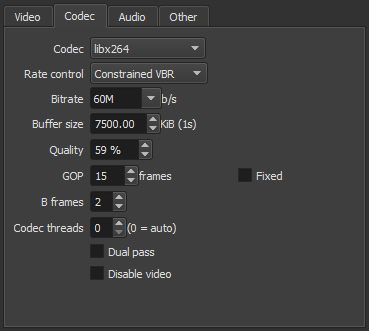 .