I have the newest version (22.09.23) and windows 10 with all releases. If i want to rotate a ihpone video (the video has 1080x1920) with the filter rotate then rotate only the video not the sizes.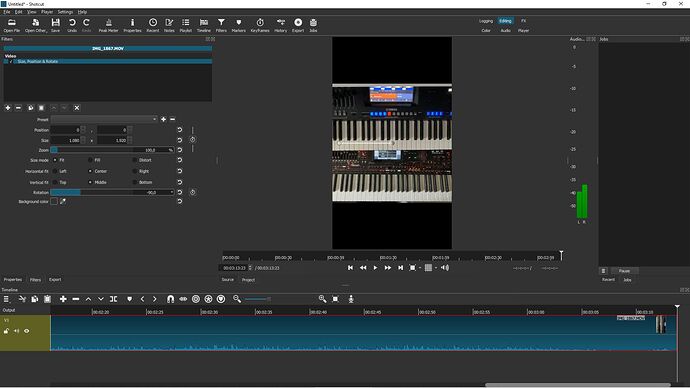 If i want to change the size from 1080x1920 then shotcut chrashes. What can i do? Is that a bug?
Thanks for your answers.