Could I just offer a word of my thanks and appreciation to Dan @shotcut, Brian and any other contributors, for this version 20.06 / 20.07? The proxy editing is a fantastic feature, works brilliantly (flawlessly behind the scenes) and has pretty much halved my editing workflow. And the Slideshow generator is brilliant.
Just taking a look at all the new features, changes and fixes is mind-boggling!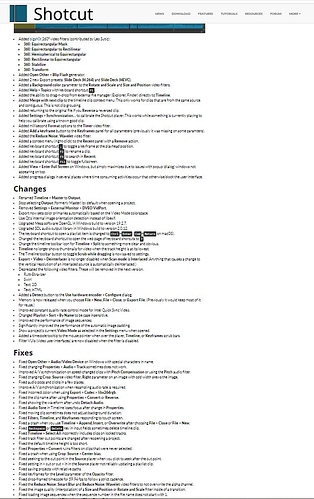 Such a lot of work there, and all for free software. It's quite amazing, and I for one appreciate it (although on a personal note, of course I would like to see the Text:HTML filter retained, but that's not the subject of this post …!!). Thank you Dan and the team. Shotcut goes on from strength to strength!!