Is there any filters missing in the Apple M1 version?
I do not think so. Why do you ask?
I ask because I no longer find the 'limiter' and 'compressor' audio filters, probably others are missing but I don't remember now, the list seems much shorter.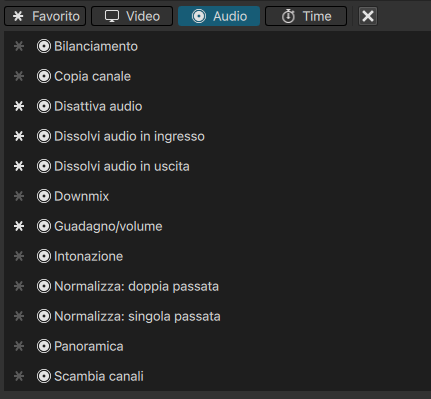 They are included but not loading for some reason. Maybe next version. If you really need them you can run the Intel build on M1.
On Intel version there are 24 audio filter, on Arm 12.
On Intel version (21.03) there are 84 video filter, on M1 version (21.09.20) 90.
And you are comparing different versions.
Also in the Intel version 21.09.20 there are 24 audio filter
Found the problem and this should be fixed for the next version.
This topic was automatically closed after 90 days. New replies are no longer allowed.