Hy,
i check,d the Road Map but im not sure that is in plan because i don,t know the correct Words of this buttons. So i want to show what i mean.
It would be really great to be able to click gradually when setting the mask (up/down) instead of pulling the bar or inserting % values,… Or turning on the mouse wheel until the wheel breaks,…

So like in the picture that I "made" to see. This is already the case with many other filters.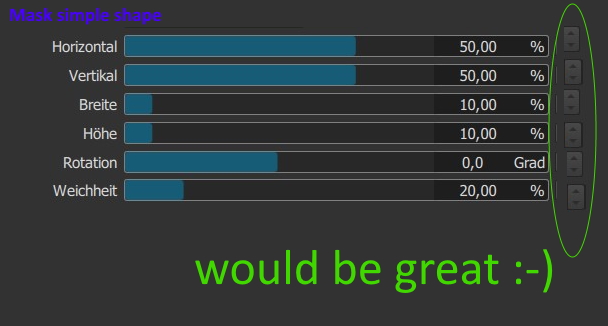 That would be great and would make it easier to set the position finely.
Regards, paulshots