How to import a multiple track audio album in as a single track.
Hi @Claghorn
Create an Audio track in your timeline
Open the folder that contains your audio files.
Make sure the files in the folder are in the same order as you want them in your project.
Select the audio files and drag them in the Audio track in Shotcut
EDIT:
In addition, If you want to create a single audio file out of all these audio clips, simply Export using one of the Audio export settings.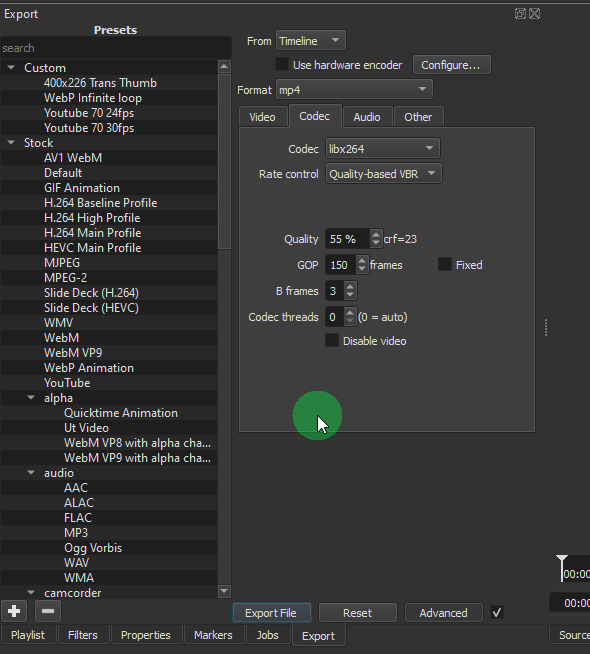 This topic was automatically closed after 90 days. New replies are no longer allowed.