Hello,
Shotcut newbie here. I downloaded Shotcut for MacOSX and started going through the tutorials and am stumbling a bit with opening video that I had taken on a Canon Vixia. It is an AVCHD file and when I click Open and select the file, I get a 'Failed to open ' message. Can you please advise what steps I would need to take to ingest?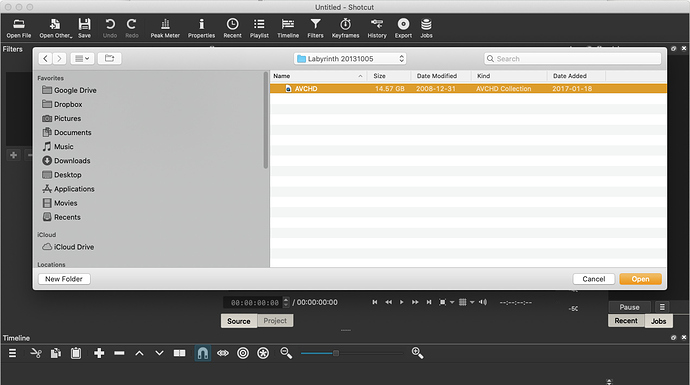 Shotcut Version number: Shotcut version 20.02.17
Operating System: OSX
Thanks!