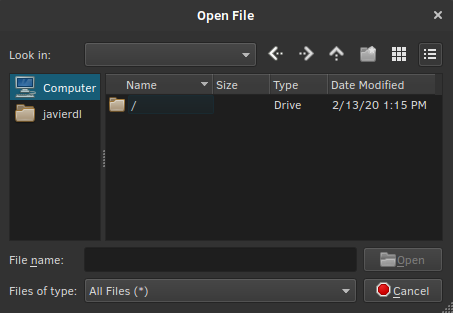 I guess I am to get inside "/". I thought the next was "media", but there's nothing there. Help!
The funny thing is that the Ext HDD shows in my File Manager, but it won't in the pop-up Open-file window of Shotcut


And the Ext HDD does show with lsusb too:
Bus 002 Device 002: ID 0480:0200 Toshiba America Inc External Disk
It's not the first time I have this situation. For some reason it seems this is the way Shotcut does it. I just can't recall what path I followed to get to the Ext HDD before.
Thanks guys!