I just install Shotcut and when It launch, this message came up: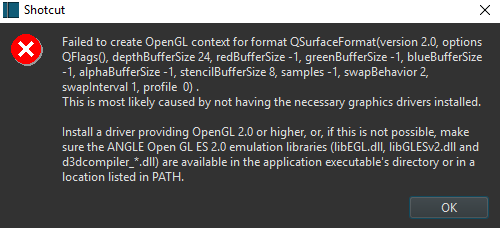 Then when I click OK on another message pop up stats "This application has requested the Runtime to terminate it in an unusual way". suddenly the program stop launching and crash.
Pleae note i'm not a tech sevy.
---
Windows 10, 32-bit OS
Processor: Intel® Core ™ 2 Duo CPU