Windows 10 Pro 64-bit
Shotcut version 20.10.31
I have repeated the problem over 5 times today. Weirdly, today is the FIRST DAY i have had the problem. The feature has not given me problems before.
Text: Simple
FONT CHOICE is not shown in the export of the video. It does display correctly in the preview while in Shotcut.
I have previously had NO PROBLEM HERE - so the sudden appearance of this problem is confusing.
it has only become a problem for me as of TODAY.
Application Log and 1 preview/export screenshot attached.
Thank you very much.

(part of) Application Log is below because I am a new user and only allowed to embed one item.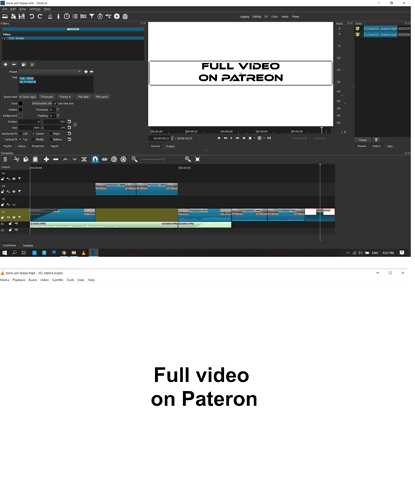 Starting Shotcut version 20.10.31
Windows version 192
////////// CUT TO FIT ALLOWED POST SIZE /////////////////////
[Warning] iconv failed to convert "_xml_lcnumeric_in" from code page 65001 to UTF-8
[Info ]"Saved C:/Users/RRstar/Videos/VIDEO PROJECTS/snow yell teaser.mlt"