Hi,
I've already asked because of multiple audio files, one split, one additional, but it seems, that an export error occurs in case of a faulty audio wave form.
Three pictures…
#1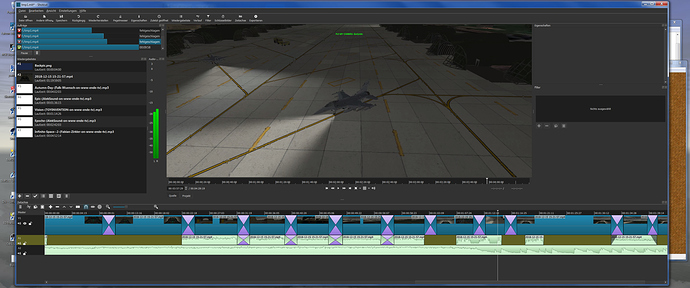 This is from my project from the scratch and with an error while export. So I started to shorten it, to find the part, where the error occurs. And I figured out, that it could be the five audio parts + transition from the split audio track (from the raw OBS captured video).
#2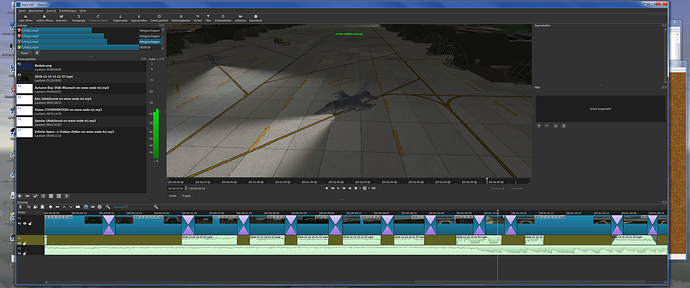 Here I have simply deleted the transitions. And with that the export works…
#3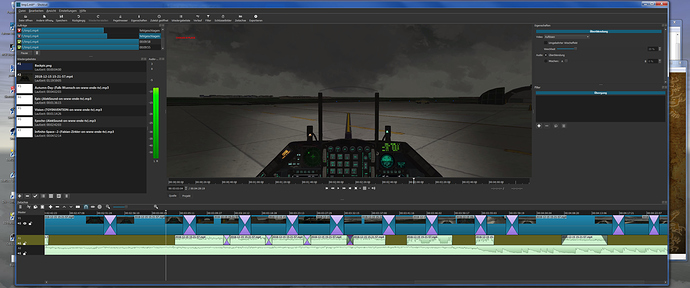 Now, again with transitions, but with refreshed audio wave form and of course new transitions. With that, it also works…
I had the idea with the refresh of that audio wave form, because sometimes a cut of the split audio is not correctly, but not for the video (itself).
BTW: It is hard to know when the audio wave form has finished refreshing. and sometimes there is completely no visual!
I opened the Windows Task Manager to see, when Shotcut's CPU usage is again at zero…
And there I noticed one further thing…, the process for the audio wave form refresh does not stops automatically and is running endless(?) at ~25%. It needs a click in e.g. another part, then it takes still seconds til the process stops.
Best regards
Earlybite
Additional question:
Can it be that I can get the time code from the percent, where an error occurred?
Formula: Total length into seconds / 100 * percent?