Hi Shotcut Community!


(please move me if it's not a bug but a help thread, ty)
What is your operating system?
WIN 11 Home
10.0.22621
3800X - 16GB - RTX2060 - SSDs
What is your Shotcut version (see Help > About Shotcut)?
23.05.14 DE
Can you repeat the problem? If so, what are the steps?
As you can see in my linked video there is a jump in brightness when the text disappears which isn't seen in the preview at all.
I don't like to post all of my fully rendered videos for now but i reproduced this problem in a lot of other clips as well. Same settings.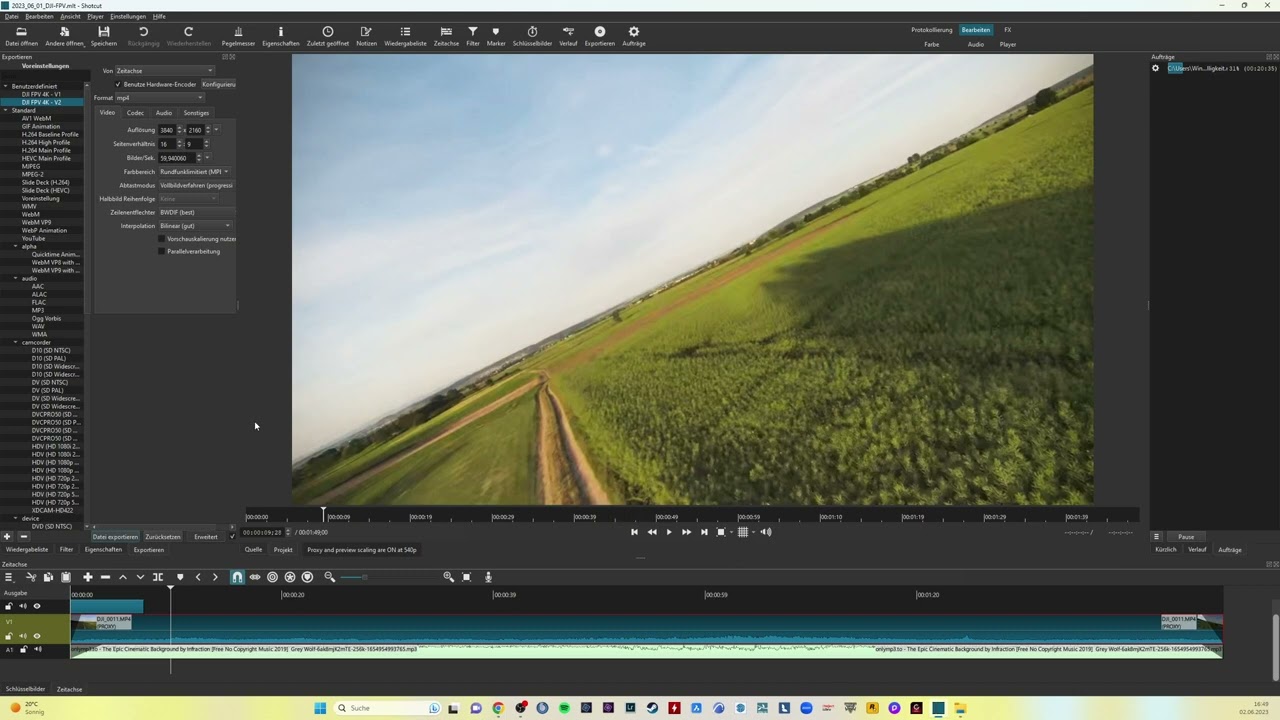 I'd also like to add the filters which are applied to the main video and not just the text layer:
(translated from GER to ENG, so some filter names could be off a bit)
(order from top to bottom)
GPU: Video fade out: 2sec, not selected checkbox
GPU: Brightness: 150%
GPU: Video fade in: 4sec, not selected checkbox
Audio: Audio fade in: 2sec
Audio: Audio fade out: 2sec
Video: Grain, quickly(?): 7%
GPU: Contrast: 37%
GPU: Whitebalance: 6000
GPU: Vignette: 77%, 70%
Audio: Amplification / Volume: -15db
Now a combination of effects for adjusting the LUT effect's intensity:
Video: Mask, simple form: overwrite, rectangle, frame is basically bigger than my project, 0° and 0%
GPU: Opacity: 69% (makes the LUT work at 69% intensity)
Video: LUT 3D: which .cube doesn't matter with this problem so far, trilinear
Video: Mask, apply
–
All the filters do what I want, the export in general is way darker than my project, especially on YouTube but that's what's to be expected i guess so i counter that with my 150% brightness.
Have a nice day and take a break to breath, you deserve it!
Philly