Description
From time to time I'm exporting large video files, easily 200GB+, while exporting to and having the proxies for proxy editing on an external HDD.
Result
The estimated time of processing the export is fine, but in terms of writing the file the overall progress stops at 99% and the time remaining is utterly wrong.
The only thing I can do is wait until the job displays the green finished icon.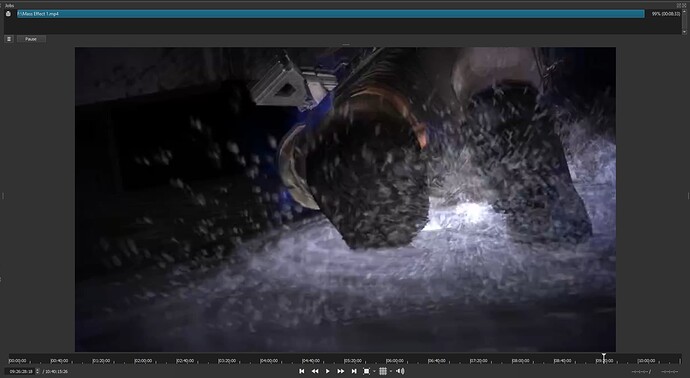 Expected
Time remaining of a job has to be the sum of:
Time for exporting the file + time for writing the file