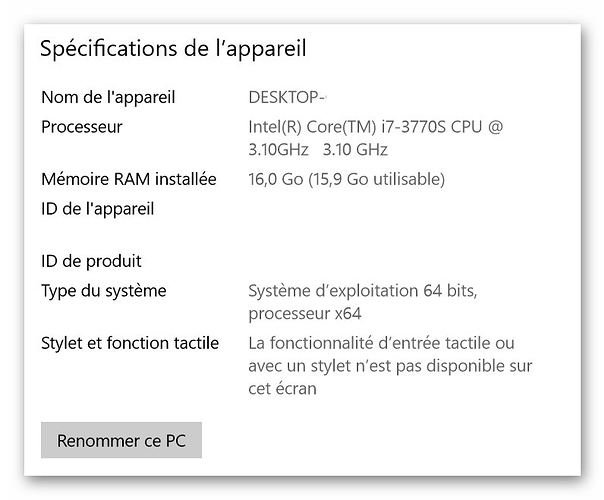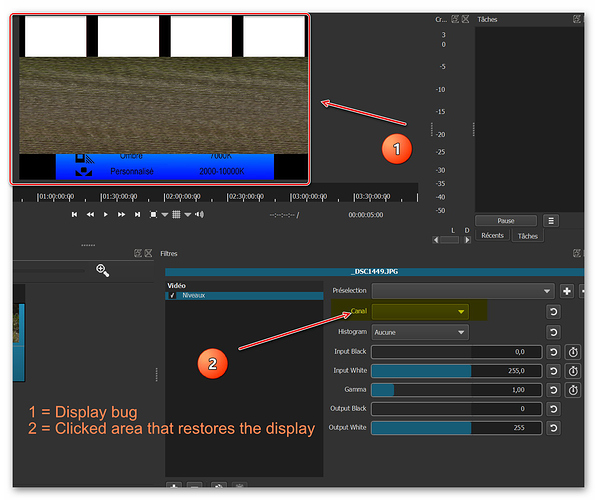 Hello,
Since the last version, the introduction of the level tool is particularly useful. But I noticed a display bug that I report. As soon as the filter is called on an image, the display is not good as shown in the attached screenshot. Then click on the channel button to restore the correct display. The same thing happens when you operate a filter adjustment. In addition, giving lessons on video editing with Shotcut, the problem manifested itself on 3 computers equipped with a version prior to the beta. Is this a bug or a problem related to my environment:
Dell i7 PC, Win 10 and SC 19.01.19. I beg you to be tolerant because I am French and I am using Google translation.
Thank you and good evening.