I have set a simple keyframe beforehand and just want to open Position/Size parameter's advanced keyframe view, but Corner Radius also shows up.
If no simple keyframe is set beforehand, this bug doesn't occur.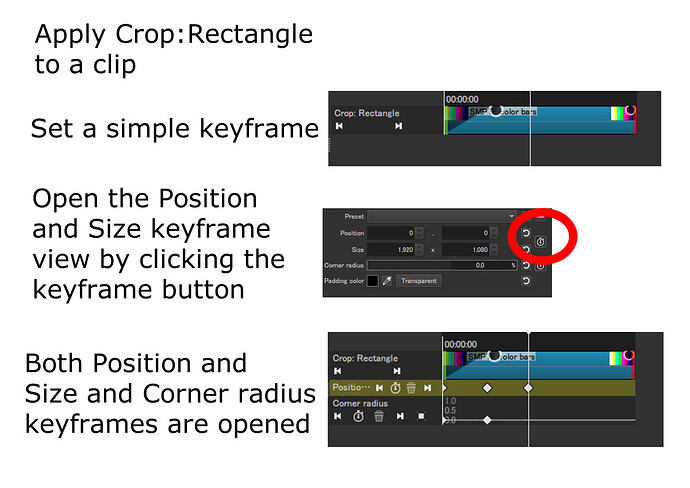 Steps to reproduce:
Apply Crop: Rectangle to a clip.
Set a simple keyfreame.
This can be the first or second simple keyframe.
Click the keyframe button for Position/Size parameter.
Both paramters are opened in the keyframes dock.
Tested with v21.06.29.
Tested on Windows.