Hello, I would like to add a video with alpha channel from animation software Synfig. And in the background I would like to have some image or another non-transparent video.
There's already a thread for this exact combination of main video and second video with alpha channel, but I'm unable to get the results.

Here is the timeline. I have tried what I understand from the original thread. Then I tried all the combinations of Compositing button and even switched the V2 - V3 tracks.
Am I doing something wrong, or is there something wrong with my input files?
I'm running Shotcut version 18.06.02, Ubuntu 16.04 x64, GPU effects are off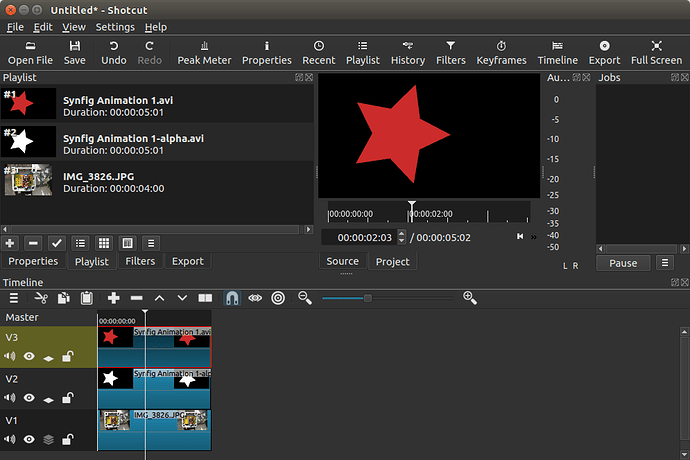 Here are the two source video files:
Synfig files.zip (437.1 KB)
Thanks for any tips.
Martin