I am used to using size / position / rotate (SPR) filter but I am struggling with getting what I want. It's about finding the combination I need.
I have 4 tracks and audio which are in sync. I am using the SPR filter to "switch" between them. This is approaching the limits on my computer!
I have set up custom presets for SPR filter, with 4 quarters, 3 thirds etc. 1/2&2 1/4s. (All with an outer video border).
I want to keep the "window size" fixed but have the video "cropped/zoomed to fit".
In this example the top window is distorted.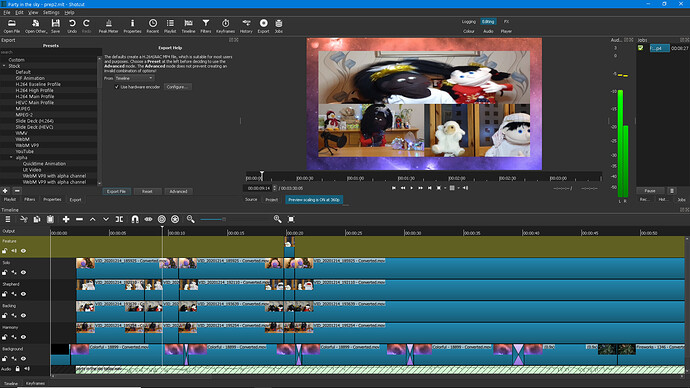 If the aspect ratio matches the source, it works ok, but I also want to crop out the occasional body part that gets into shop. (Mainly my shiny head).
I also need to zoom to one character.
Any suggestions?