Hello!
Great Shotcut 19.10.20 (Windows) and previous version has a annoying bag:
If new preset for x265 codec has been created and selected, next x265 CRF option changing (in Codec tab of Advanced panel) is not affect to output quality.
To change real quality, it's need to edit "Other" tab: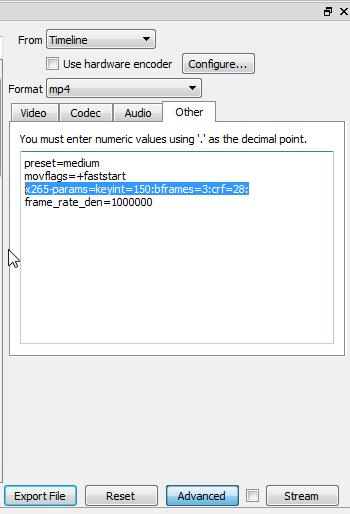 Thank you.