I'm working on a video with several sources, some with background noise, differing volumes, etc. The Shotcut audio filters worked poorly to fix these problems, so I fixed the audio in Audacity. So now I have a new audio source which is the MP3 produced by Audactiy - background noise eliminated, volume normalized, and even de-silibated. I added an additional audio track to the timeline, placed this MP3 on the new track, and muted the previous tracks.
Unfortunately, the exported audio has the original tracks and not the new one.
Also, if I mute all tracks as below and play, I still hear the original audio, but only sometimes: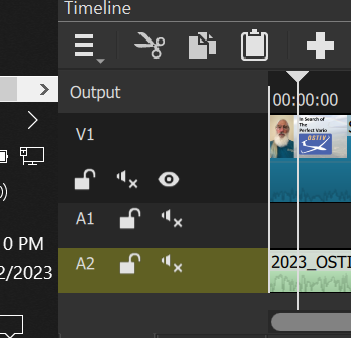 It seems like the track mute function does not work as one would expect?
Is this a bug, or does Shotcut work completely differently as I expect from the UI?
Thanks in advance for any help on how to get the correct audio track played and output,
Best Regards, Dave