Been using Shotcut for a while now and I've been having some issues with gif's. I can add them to the playlist just fine, but when dragged into a timeline, Shotcut stops responding.
I've noticed that Shotcut says the duration of all of my gifs is 23860:55:45:22, which is completely wrong; most gifs I try are only 2-5 seconds long at maximum. I'm wondering if there's a way to change the duration of a gif without adding it to the timeline first. I'll include a screenshot of my Shotcut client right before the crash occurs so you can better see what I'm talking about.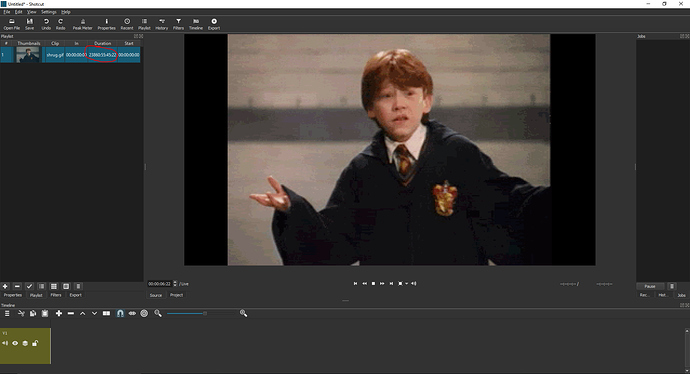 Any help/advice I can get would be fantastic.
-Tacosbefriends