Use two tracks.
Video on the bottom track. Black color clip on the upper track.
Add a Mask simple shape filter and Opacity filter to the black clip.
Set the Mask to ellipse and key frame the motion if you want to track the subject.
Opacity set to 65%.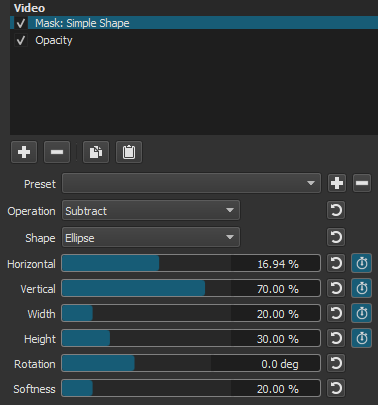 you r a genious!! thanks a lot!
This topic was automatically closed after 90 days. New replies are no longer allowed.